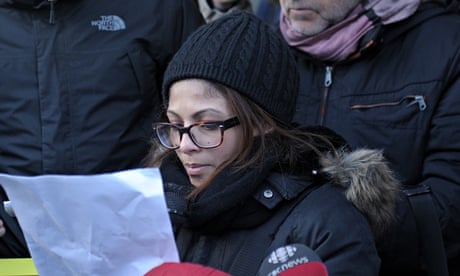 THE GUARDIAN – Raif Badawi, the imprisoned Saudi blogger whose public flogging in 2015 generated global outcry, now risks a new round of lashes, according to his supporters.
Evelyne Abitbol, who founded the Raif Badawi Foundation with Badawi's wife, said a "reliable source" in Saudi Arabia claims he faces a new flogging after being sentenced to 10 years' imprisonment and 1,000 lashes in 2014 for breaking the kingdom's technology laws and insulting Islam.
Saudi embassy officials in Ottawa and Saudi government officials in Riyadh were not immediately available for comment.
Reuters was unable to independently confirm the source's claims.
The source did not indicate when the flogging would take place.